Temecula Wine Tours
Spend a day in the serene Temecula Valley Wine Country relaxing in comfort and style while enjoying the breathtaking scenery and award winning wineries with no stress about the drive home.
We are locally owned and operated and members of the Temecula Valley Winegrowers Association specializing in Temecula Valley Wine Tours. Sit back and relax while our professional, courteous and knowledgeable chauffeurs take you to some of the finest wineries and Wine Tasting Tours in Southern California. You may choose your destinations or if you prefer, we can arrange your itinerary and also include pre-paid wine tasting tickets. Enjoy a private tour of a winery, we will call and schedule it for you in advance. We can provide a delicious gourmet picnic lunch for you through our local caterer or pack your own to enjoy seated on stunning winery picnic grounds or make reservations for dining in the valley. The choice is yours!
Complimentary champagne, water and sodas on ice, included with all wine tasting tours.
*pricing does not include transportation cost
8 New Tours for 2014
1. Taste of Old Town Tour:
Visit Old Town Temecula and enjoy all it's ambiance and old time charm. You will taste the wines of three local wineries, Lorimar Vineyards and Winery, Fazeli Cellars and Tesoro Winery along with a lunch and glass of wine from another local winery in Temecula Valley at the Bulldog Brewery. $65 per person.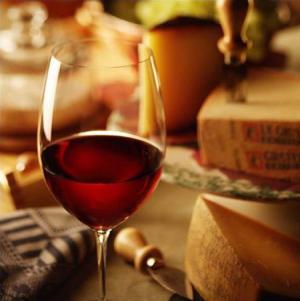 2. Old Town Wine & Brew Tour.:
Visit 2 wine tasting rooms located in beautiful Old Town Temecula. Starting with Fazeli Cellars, and Lorimar Vineyards and Winery. Then tasting at two local great craft breweries, Black Market and Bulldog Brewery. This tour allows for a later day or evening start and end time if preferred. $50 per person.
A pre ordered seated lunch may be added at $15 per person.
3. White and Bubbly Tour:
Visit 3 wineries and lunch or 4 wineries at $48 per person
Danza Del Sol Winery, Briar Rose, Lorimar, Thornton, Falkner Winery, Monte de Oro Winery, Mount Palomar Winery, Keyways Vineyard and Winery, Oak Mountain or Miramonte Winery
4. Fun Bunch Tour:
Visit 3 wineries and a lunch or 4 wineries chosen from these casual and fun wineries at $45 per person.
Longshadow Ranch Winery, Falkner Winery, Bel Vino Winery, Cougar Winery , Oak Mountain, Masia de Yabar Winery, Danza Del Sol, Frangipani or Robert Renzoni Vineyards
5. Love Reds Wine Tour:
Visit 3 wineries and lunch or 4 wineries at $50 per person
Wiens Family Cellar, Bel Vino Winery, Masia de Yabar Winery, South Coast Winery, Robert Renzoni Vineyards, Hart Family Winery, Monte de Oro, Frangipani, or Longshadow Ranch
6. Discriminating Tastes Tour:
Visit 3 wineries and lunch or 4 wineries at $57 per person
Lorimar Winery, Briar Rose Winery, Leoness Cellars, South Coast Winery, Hart Winery, and Wiens Family Cellars, Mount Palomar, Miramonte, Lumiere, Doffo or Chapin Family Vineyards
*Options available to add a Private Tour and Tasting, Wine and Cheese pairing, chocolate and Port pairing or Cellar Room tasting with our affiliate wineries upon request
7. Wine and Brew Tour:
If you have a group that would like a little more variety why not try a wine and brew tour. Offering your choice of stops in the beautiful wine country for some relaxing tastes off the vine to a few stops to the fun and upbeat local micro-breweries for some barley and hop tasting. A little something for everyone. You choose how many and which stops you would like to make. Starting at $40 per person.
8. Your Custom Tour:
Choose your tour from the vast number of beautiful award winning wineries located in the Temecula Valley. Offering both boutique, family owned and operated wineries to the larger, more established and well known wineries. Excellent Lodging and restaurants options afforded by many.
Group option specials to include wine tasting at your choice of wineries and/or a picnic lunch at a scenic winery in the Temecula Valley. Reservations made by the Sunset staff for all your options. Prices vary upon your itinerary.
*pricing does not include transportation cost