Special Event Limos – Transportation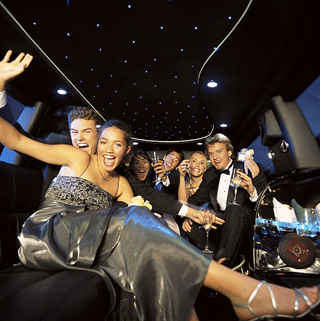 Make Your Nighta special night to remember
Sunset Limousine knows that there are some special events in your life that should be a memorable and safe experience. Let our professionals ensure that your special night is filled with lasting memories. We understand that these events can get quite expensive with dresses, tuxedos, flowers, expensive dinners, etc.. We have some of the most competitive limo prices in the industry and will make your experience affordable, safe and wonderful.
Arrive in style and safety in one of our Limousines seating from 2 to 16 passengers.  Or ask us about our new luxury Limo Buses, seating 28-30 passengers. You will be chauffeured by a professional, licensed driver who is insured for your safety. Your limo or limo party bus will be stocked with sodas of your choice and bottled waters.
Ensure a safe, fun and memorable evening.
*We are happy to have minors as customers at Sunset Limousine, but we do require that they be accompanied by an adult or a Parental Consent Form must be completed prior to the trip.